OÜ Arco Metal offers a tube cutting service with a BLM Adige LT7 2019 tubelaser.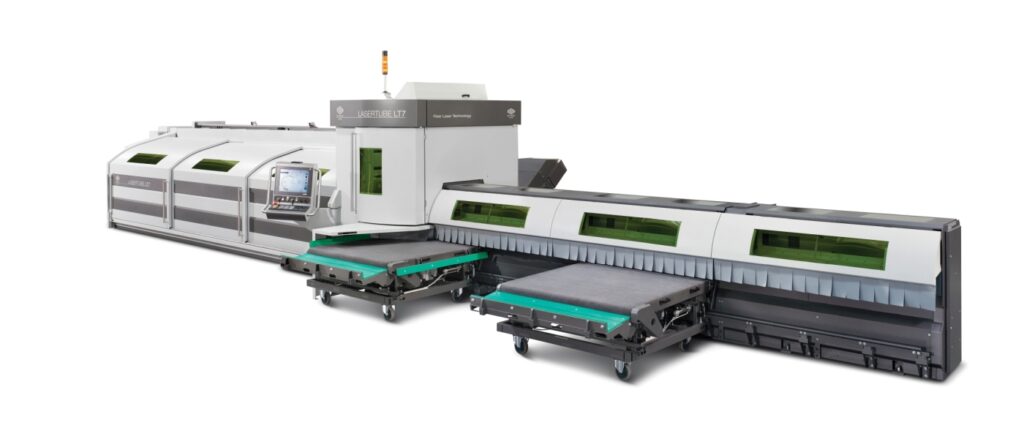 With the tubelaser we can cut details out of steel- and stainless tubes and profiles.
Adige LT7 3kw fiber laser
3D Tilting Head + 45 ° to -45 °
Materjal and part length up to 6500mm
Materjal dimesions to cut:
round tube: 12mm – 154.2mm
Square tube: 12x12mm – 150x150mm
Rectangular tube: 120 × 100 and smaller
Flat bar 40x5mm – 140x12mm
L, C and U profiles 12x12mm-150x150mm
Maximum weight of the material: 23kg / m
Mximum material wall thickness: 12mm
Possible to determinate welding position on a cut piece
Tagging and active tagging, such as: date, time, serial number. etc.
File import IGES / STEP files for cutting details.
Artube program for designing parts. If provided sketch (pdf, dwg, hand drawing etc.).