FULL SERVICE – WE MAKE THE NEW FURNITURE FROM OLD!
ARCO has been manufacturing school furniture since 1996, we have manufactured furniture for more than 400 educational institutions. We also offer the restoration of school furniture.

Based on customer feedback and our many years of experience, we are convinced that our products are strong and meet the expectations of the most demanding customers.
Since 2010, we offer our long-term customers a new service, BENEFIT-restoration or restoration of school furniture. This is an opportunity to give old furniture a new look.
Service is offered only for school furniture produced by ARCO!
The package includes the following works:
SCHOOL CHAIRS
– dismantling
– inspection of welds
– coating of metal surfaces with powder coating. The client has the ability to change the color of the products in the RAL catalog during the upgrade
– We install new plastic bushings and bolted connections
– We install a new laminated laminate with a thickness of 10 mm – both on the seat and on the back
SCHOOL TABLES
– dismantling
– inspection of welds
– coating of metal surfaces with powder coating. The client has the ability to change the color of the products in the RAL catalog during the upgrade
– We install new plastic bushings and bolted connections
– We will install a new countertop
Before service: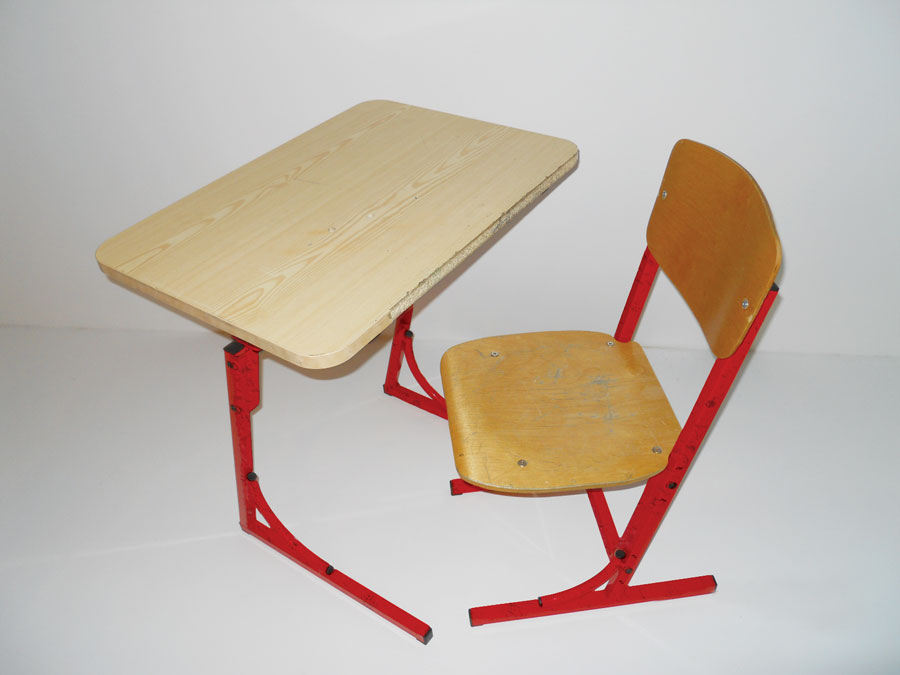 After service: